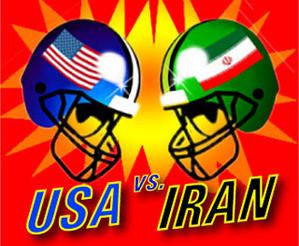 After a three-month hiatus, Iran seems set to re-emerge near the top of the U.S. agenda. Last week,the iranian government congratulated Barack Obama's victory. This marks the first time since the Iranian Revolution that such greetings have been sent.
The warming of U.S.-Iranian relations did not begin with Obama's election; it began with georgian war few weeks ago. The United States had steadily increased tensions with Iran. This process proceeded along two tracks.
On one track, the United States pressed its fellow permanent members of the U.N. Security Council (Russia, China, France and the United Kingdom) and Germany to join Washington in imposing additional sanctions on Iran. U.S. Undersecretary for Political Affairs William Burns joined a July 19 meeting between EU foreign policy adviser Javier Solana and Iranian national security chief Saeed Jalili, which was read as a thaw in the American position on Iran. The Iranian response was ambiguous, which is a polite way of saying that Tehran wouldn't commit to anything. The Iranians were given two weeks after the meeting to provide an answer or face new sanctions.
A second track consisted of intensified signals of potential U.S. military action. Recall the carefully leaked report regarding israeli preparations for airstrikes against Iran. According to U.S. sources, Israel rehearsed for an attack by carrying out a simulated attack over Greece and the eastern Mediterranean Sea involving more than 100 aircraft.
At the same time, reports circulated about Israeli planes using U.S. airfields in Iraq in preparation for an attack on Iran. The markets and oil prices — at a high in late July and early August — were twitching with reports of a potential blockade of Iranian ports, while the Internet was filled with lurid reports of a fleet of American and French ships on its way to carry out the blockade.
Different leaks about Iran started to emerge. The Bush administration posed the idea of opening a U.S. interest section in Iran, the lowest form of diplomatic recognition (but diplomatic recognition nonetheless). This idea had been floated June 23, but now it was being floated after the Russo-Georgian War. The initial discussion of the interest section seemed to calm the atmosphere, but the idea went away.
Then, just before U.S. presidential elections in November, the reports re-emerged, this time in the context of a new administration. According to the leaks, U.S. President
George W. Bush intended to open diplomatic relations with Iran after the election regardless of who won, in order to free the next president from the burden of opening relations with Iran. In other words, if Obama won, Bush was prepared to provide cover with the American right on an opening to Iran.
If we take these leaks seriously this means Bush has concluded that a formal opening to Iran is necessary. Indeed, the Bush administration has been operating on this premise ever since the U.S. troop surge in Iraq. Two things are clear for Bush: first, that the United States had to make a deal with the Iraqi Sunni nationalist insurgents; and second, that while the Iranians might not be able to impose a pro-Iranian government in Baghdad, Tehran had enough leverage with enough Iraq Shiite factions to disrupt Iraq, and thus disrupt the peace process.

The issue of Iran's nuclear program was part of this negotiation. The Iranians were less interested in building a nuclear weapon than in having the United States believe they were building one. As Tehran learned by observing the U.S. reaction to North Korea, Washington has a nuclear phobia.

There is a fundamental issue blocking the agreement. The United States has agreed to an Iraqi government that is neutral between Washington and Tehran. That is a major defeat for the United States, but an unavoidable one under the circumstances. But a U.S. withdrawal without a residual force means that the Iranians will be the dominant force in the region, and this is not something United States — along with the Iraqi Kurds and Sunnis, the Saudis and Israelis — wants. Therefore the SOFA remains in gridlock, with the specter of Russian-Iranian ties complicating the situation.
Obama's position was that he favored a timed U.S. withdrawal from Iraq, but he was ambiguous about whether he would want a residual force kept there. The American political right is wounded but far from dead, and it would strike hard if it appeared Obama was preparing to give Iran a free hand in Iraq.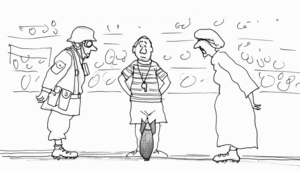 One possible way for Obama to proceed would be to keep Russia and Iran from moving closer together. Last week, Obama's advisers insisted their camp has made no firm commitments on ballistic defense installation in Poland and the Czech Republic, repudiating claims by Polish President Lech Kaczynski that the new U.S. president-elect had assured him of firm support during a Nov. 8 phone conversation. This is an enormous issue for the Russians.
It is not clear in how broad of a context the idea of avoiding firm commitments on BMD was mentioned, but it might go a long way toward keeping Russia happy and therefore making Moscow less likely to provide aid — material or psychological — to the Iranians. Making Iran feel as isolated as possible, without forcing it into dependence on Russia, is critical to a satisfactory solution for the United States in Iraq.
It seems clear that Iran will now return to the top of the US foreign policy agenda. If Bush re-establishes formal diplomatic relations with Iran at some level, and if Obama responds to Iranian congratulations in a positive way, then an interesting dynamic will be in place well before Inauguration Day.

Now, let's see how history will be write.

- Tkx to G. Friedmann Stafor. -